Contact Information
Interim Director: Susan Shimanoff
Email: shimanof@sfsu.edu
Office Hours:
Monday through Friday, 9 a.m. - 4 p.m.
Phone: (415) 338-1486
Email: achieve@sfsu.edu
Address:
San Francisco State University
College of Liberal & Creative Arts
1600 Holloway Avenue
Humanities Building, Room 112
San Francisco, CA 94132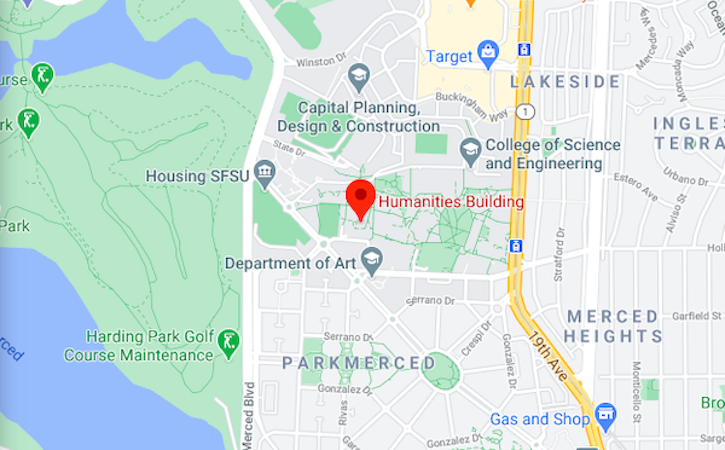 Different Ways to Contact Us and Ask Questions
Please include your ID number with every request for assistance.
Visit us on Campus
San Francisco State University is readily accessible by public transportation from all parts of the Bay Area.
For general information, please visit the SF State Parking and Transportation website.