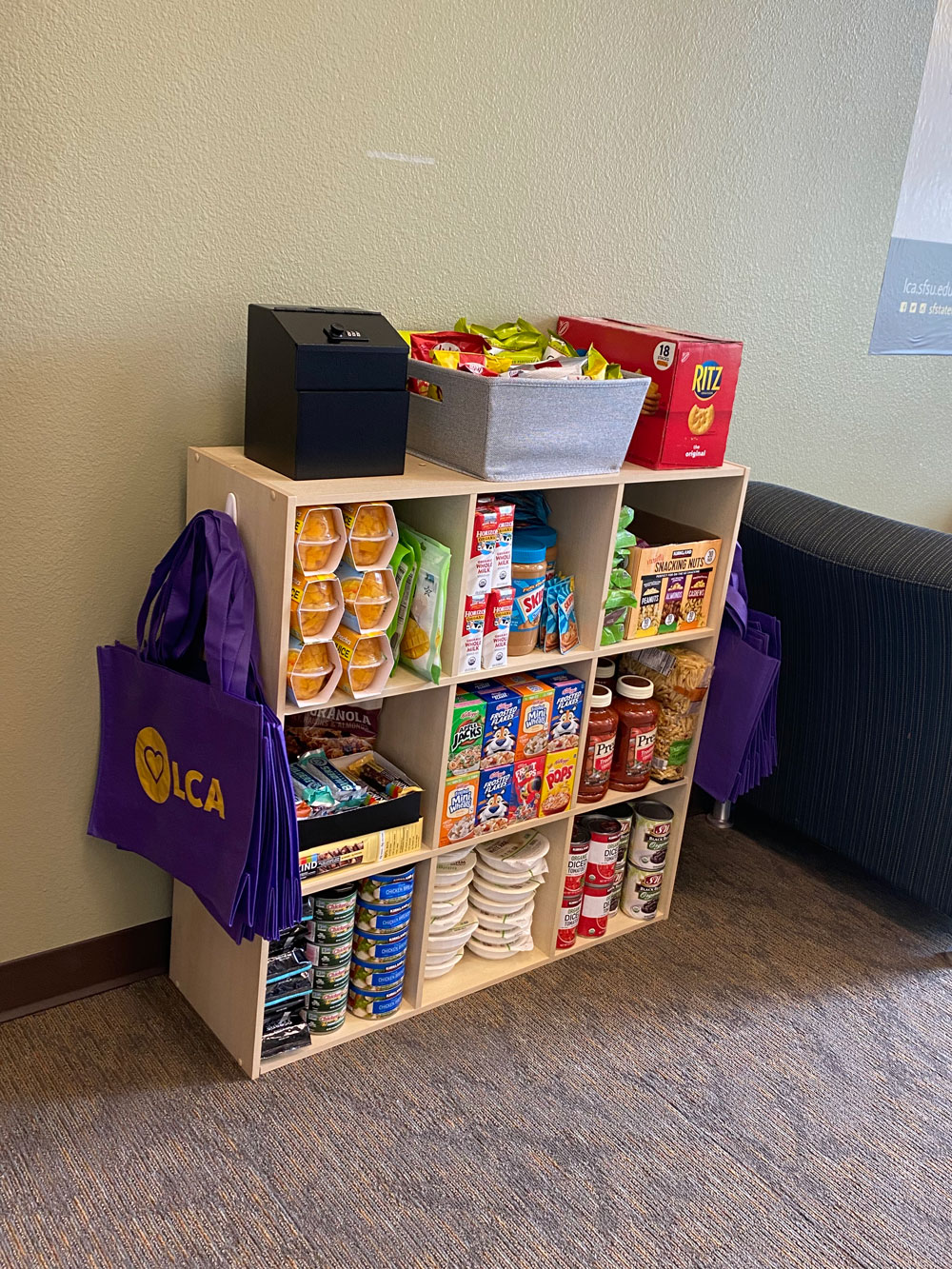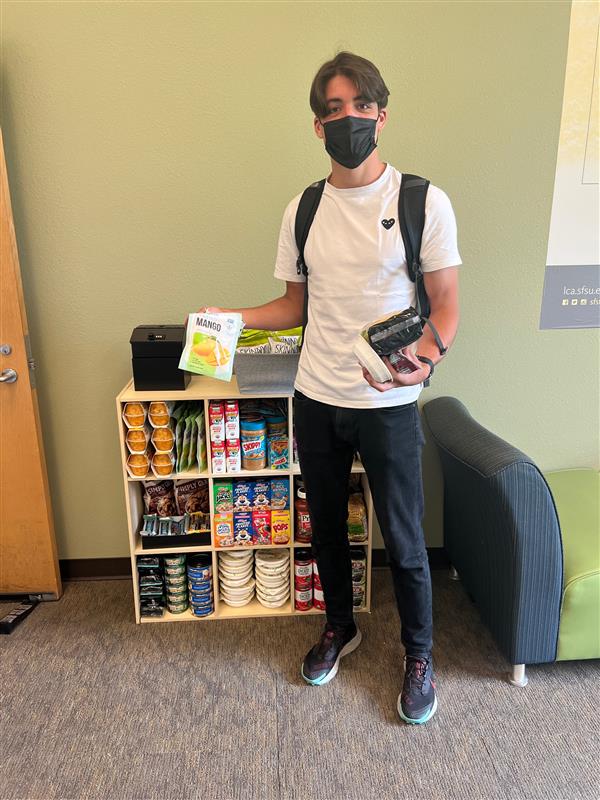 Support the LCA Food Pantry
Please consider making a donation to the LCA Food Pantry.
To make a donation by mail, please send a check made payable to "University Corporation San Francisco State" with "LCA Food Pantry 48173" noted on the memo line to:
Office of University Development
San Francisco State University
1600 Holloway Avenue, ADM 153
San Francisco, CA 94132
Thank you for your generous support! All donations go towards supporting free and nutritious food for students.
Other Resources
Associated Students Gator Groceries
Pick up a box of free food on campus every week!  In partnership with the SF-Marin Food Bank, AS Gator Groceries provides students free and nutritious food weekly. Find out more.